African Kaleidoscope Quilts

Fly Away With Me

African kaleidoscope quilt, 3x3 meter / 118" square,

machine pieced and quilted, made in Ghana, 2018


Hilde Hoogwaerts lived in Accra, Ghana, from 2015 to 2018. When she moved there, she decided not to bring any fabrics with her as she wanted to work only with those available at the local market, known as Makola market. The top of the 'Fly away with me' quilt was made there.

After making several Kaleidoscope quilts with African fabrics she was asked to make a background piece for a photo booth at a wedding party. As the groom and his friends were tall men and as the center of this quilt needed to be visible above their heads, Hilde drafted a pattern for the size of 3x3 meter. After making several studies before, she wanted this one to be showing more depth by alternating darks and lighter colored fabrics.

For the background of this quilt Hilde used the colour black for the kaleidoscope to jump out. The background is pieced to the kaleidoscope by machine.

As she could not find a proper batting in Ghana Hilde brought it home and had it sandwiched in The Netherlands. The quilt was then machine-quilted in the ditch. 'Fly away with me' is a variation of the Kaleidoscope quilt technique by Ricky Tims. The measurements are 3x3 meters/9 feet square.




Summer Garden
2x2 meter/78" square
machine pieced and quilted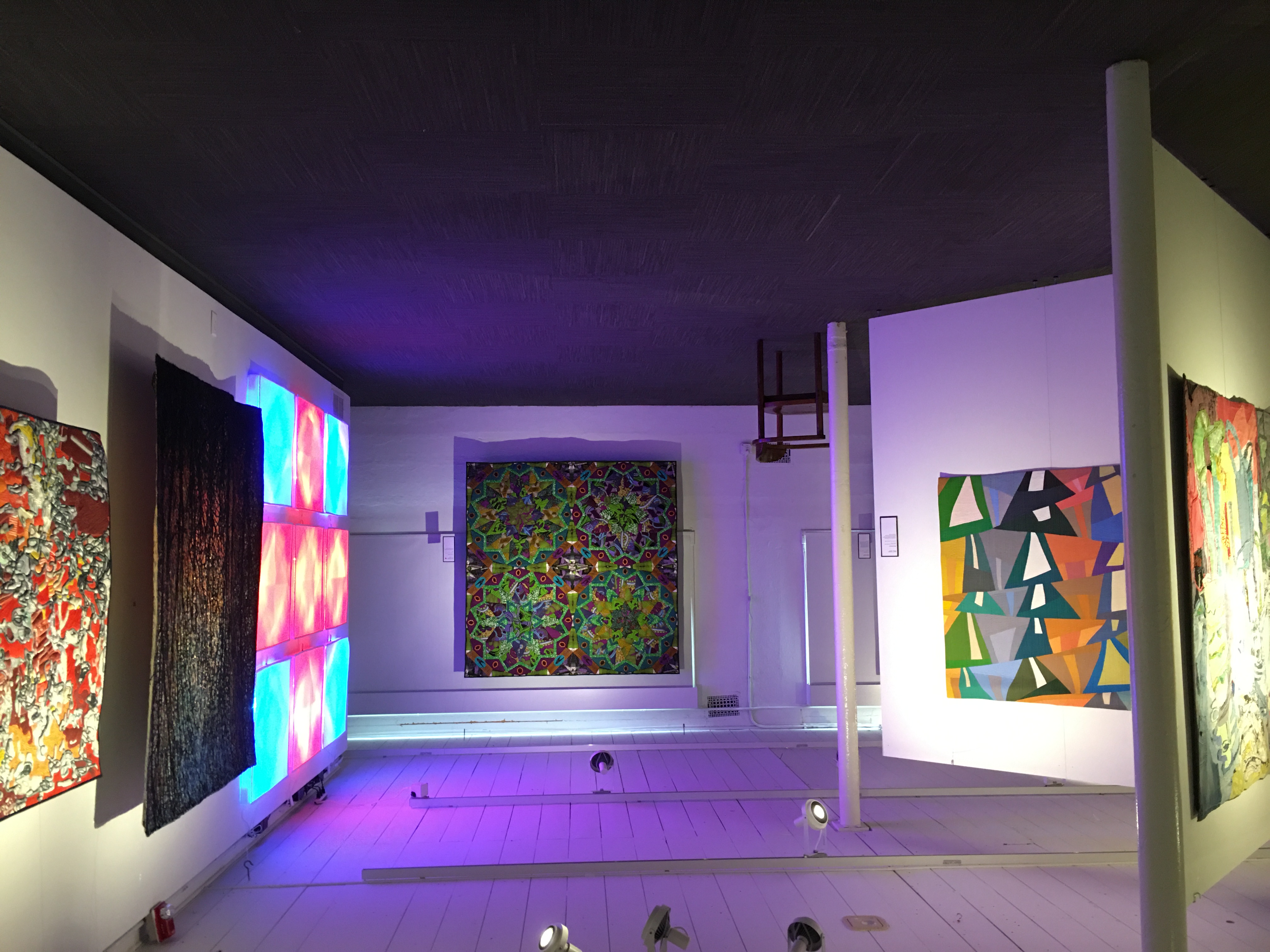 Summer Garden is part of the Quilt National '23 Art Quilts.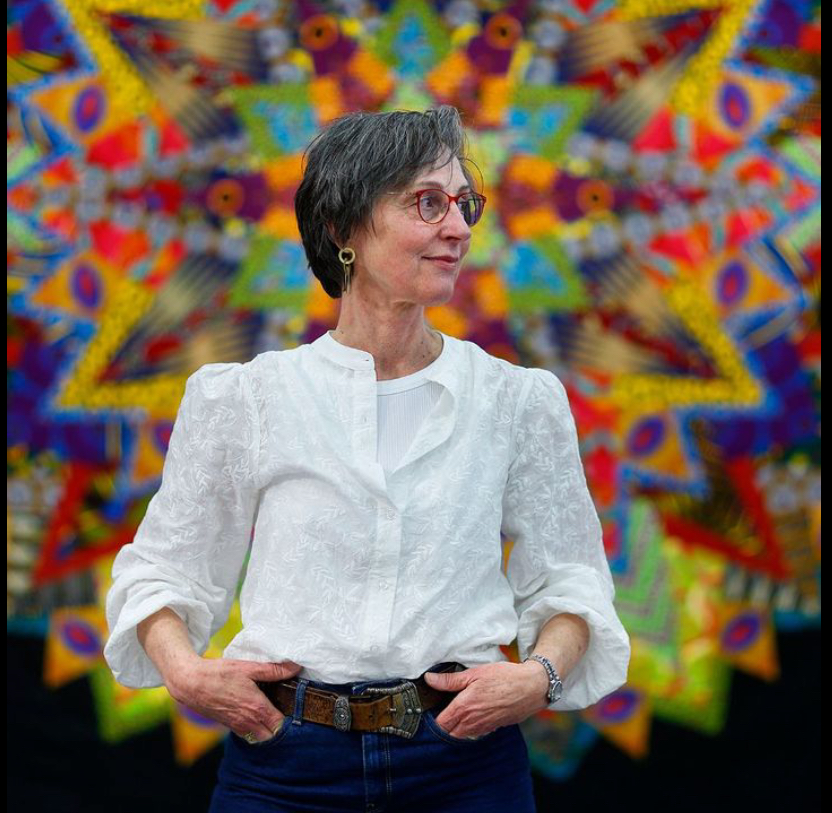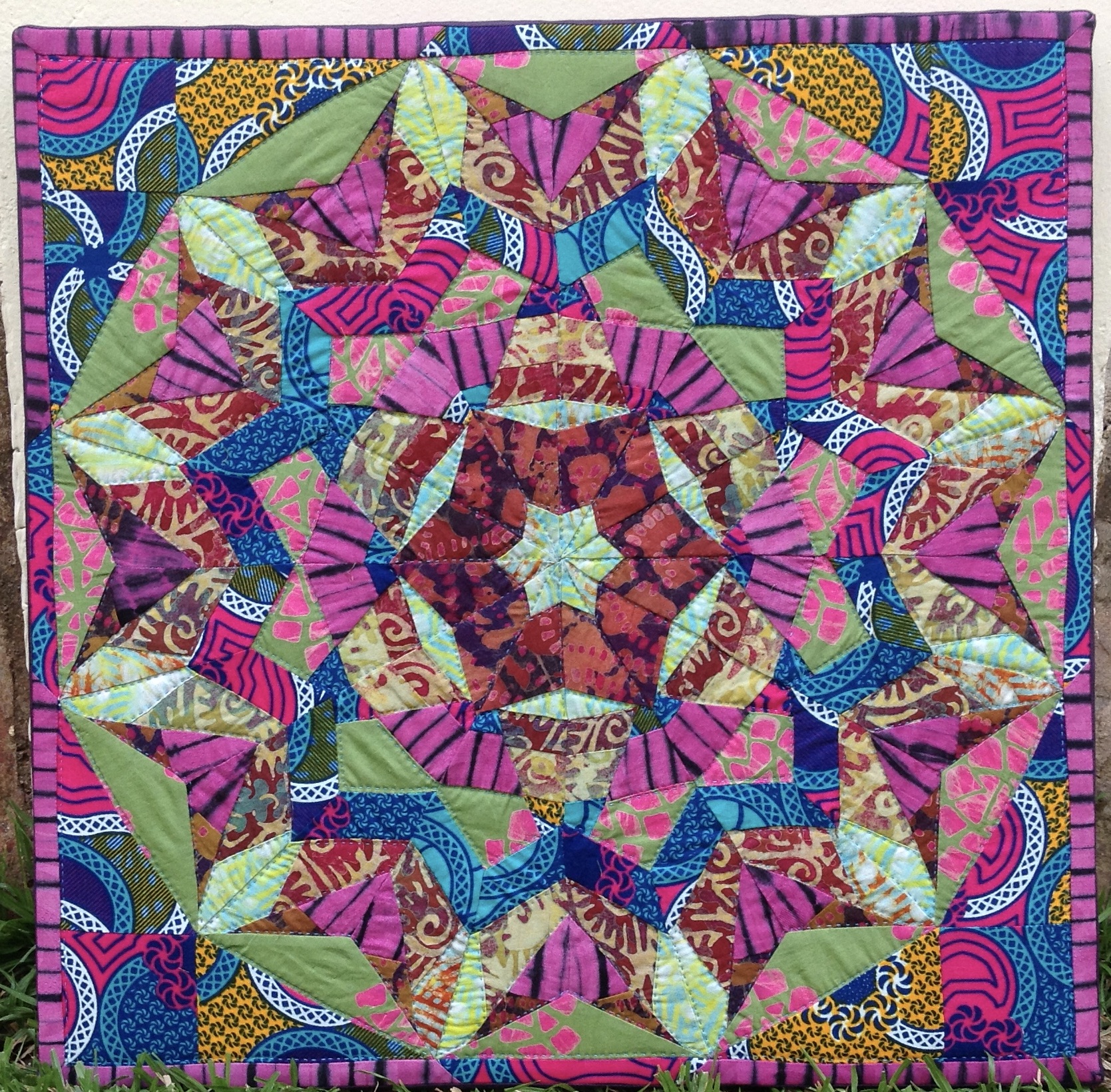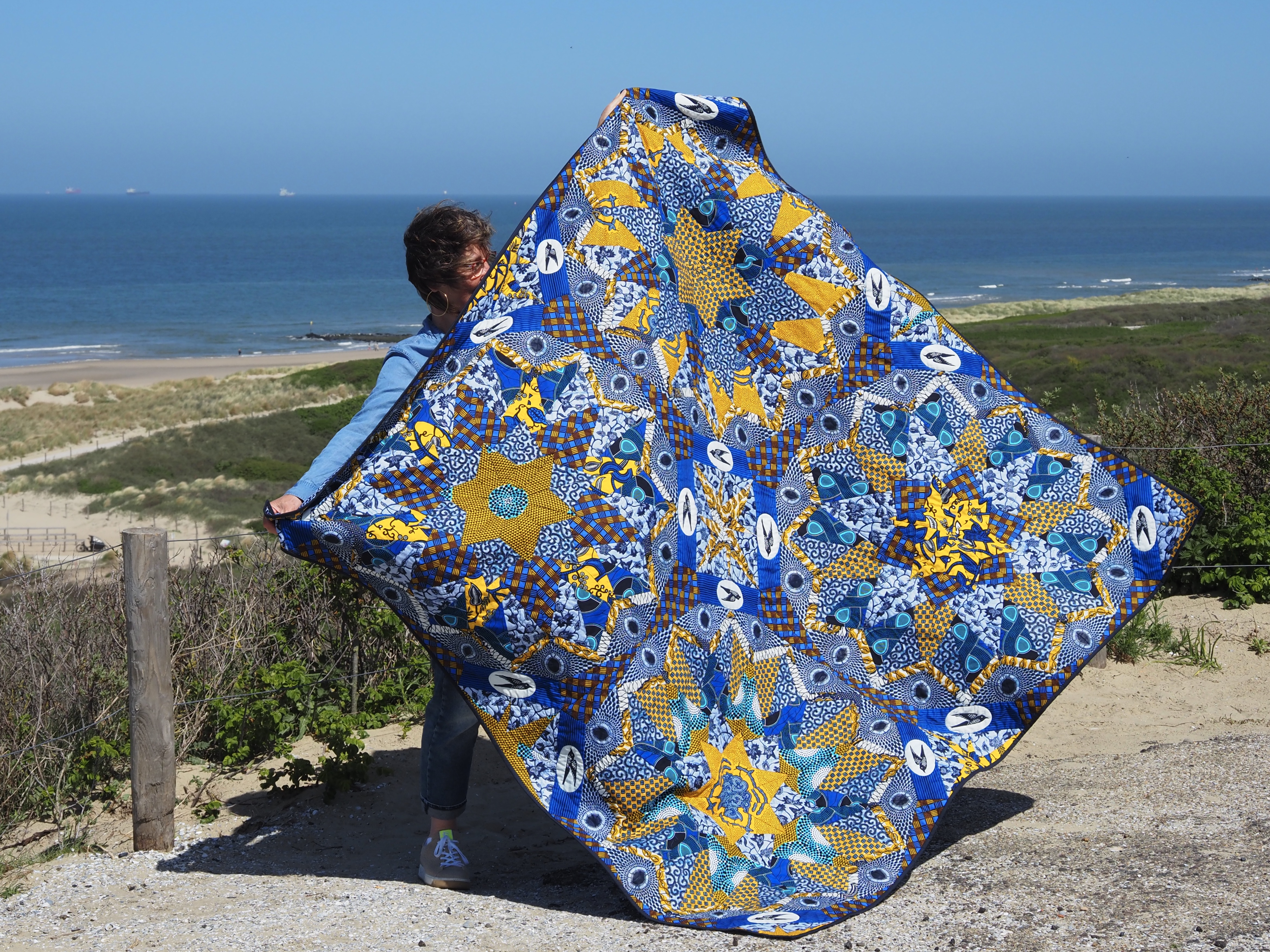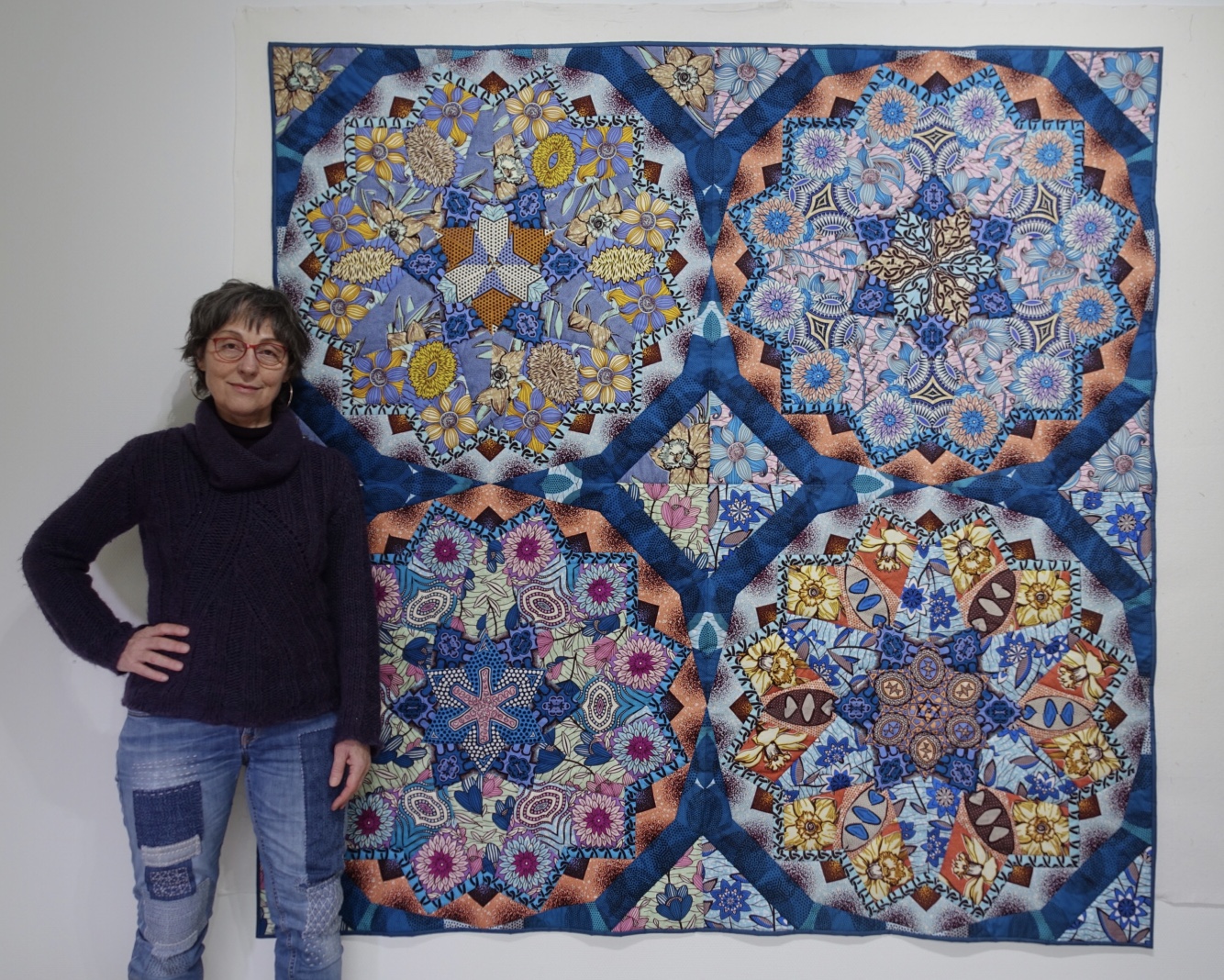 For more pictures please follow my Instagram!