Boxes



My handmade boxes are made in a process also known as French Cartonnage. I specialise in all kinds of decorative boxes, incorporating special papers and fabrics to make unique forms to hold all kinds of items. I've made boxes for tea bags, thread collections, jewelry, hunting trophies and more, many of which were commissions.

My handmade boxes are made out of acid free grey cardboard / binder board which I cover with fabric, paper or book cloth. This technique is also called 'French Cartonnage'. The boxes are great to store all different kinds of small items, from tea bags to jewellery.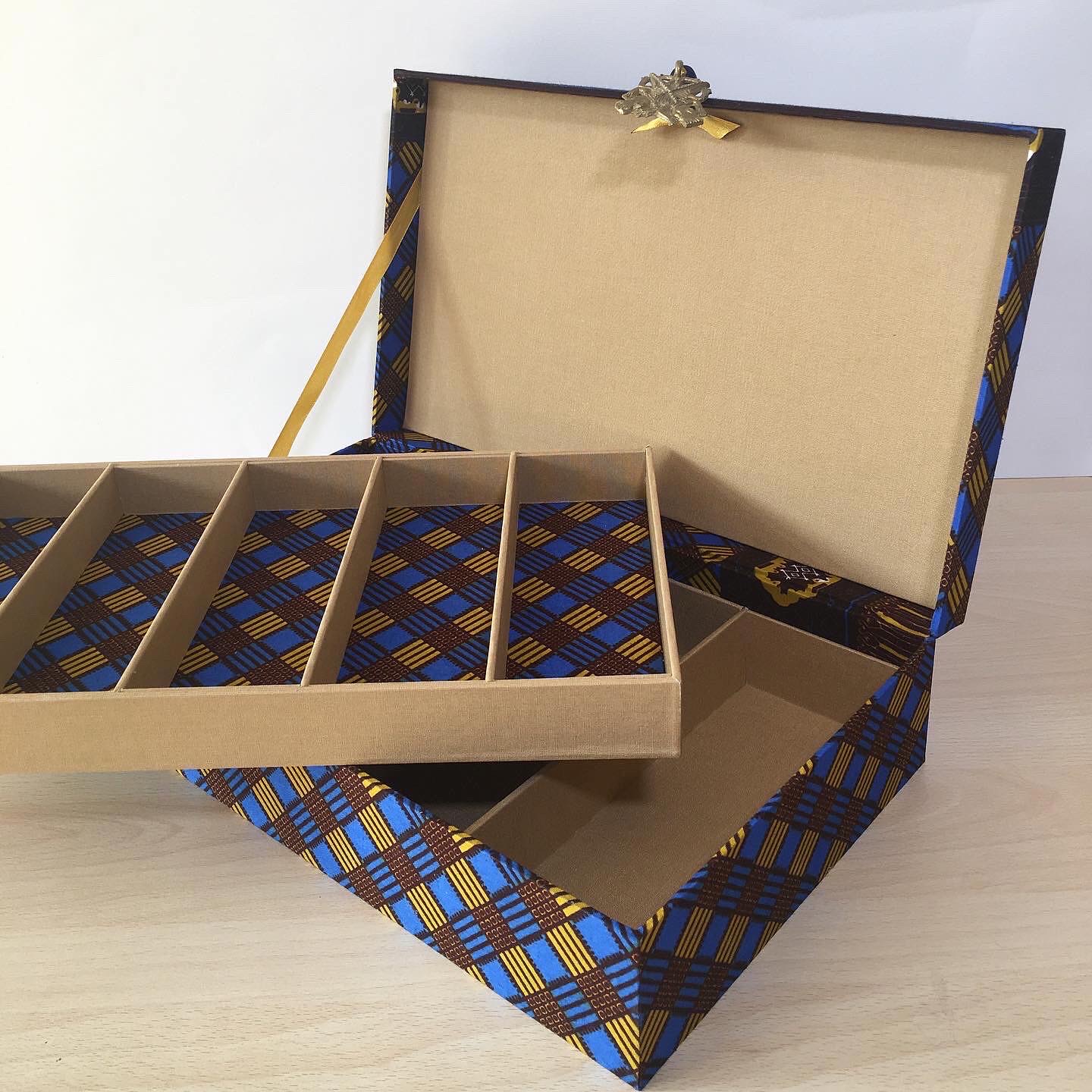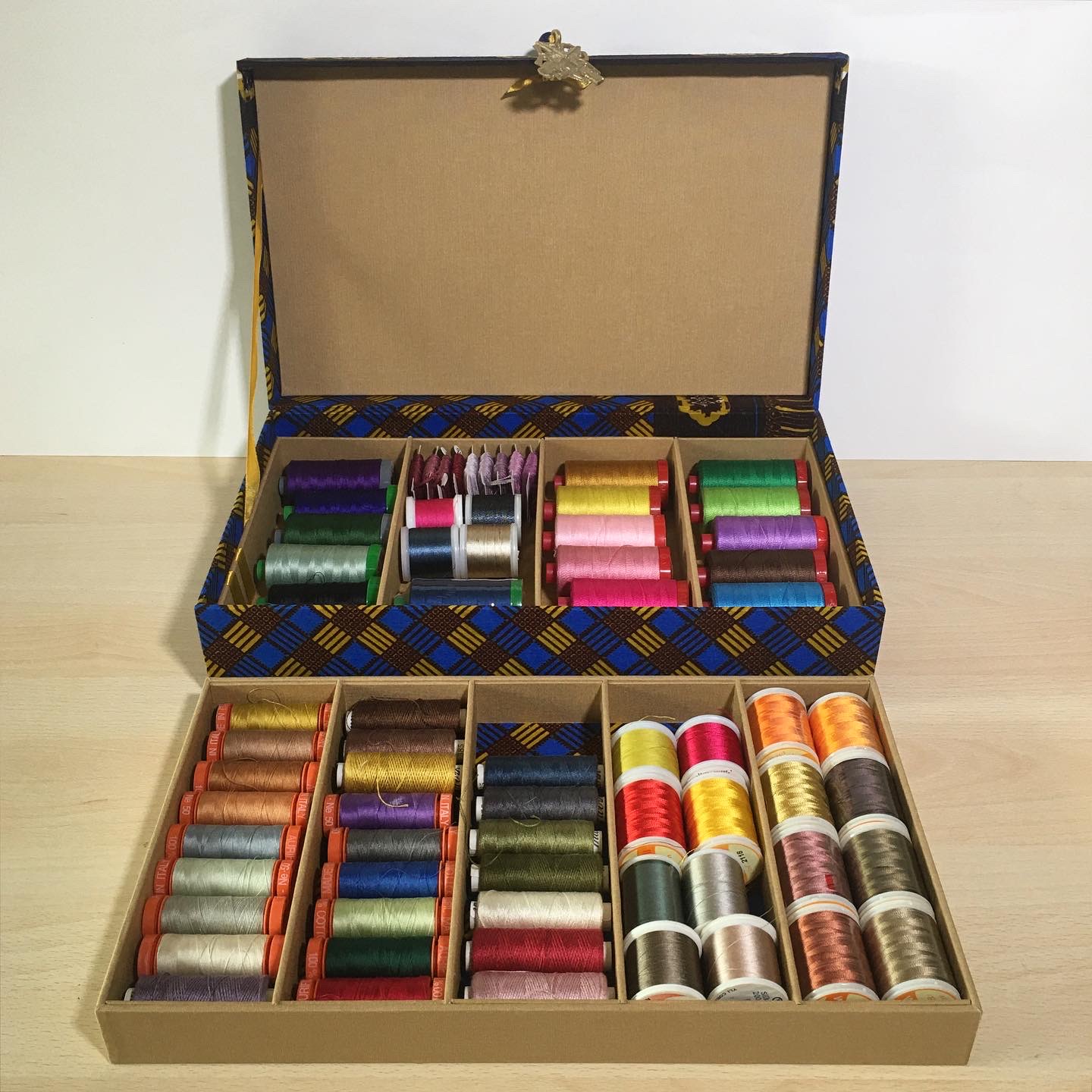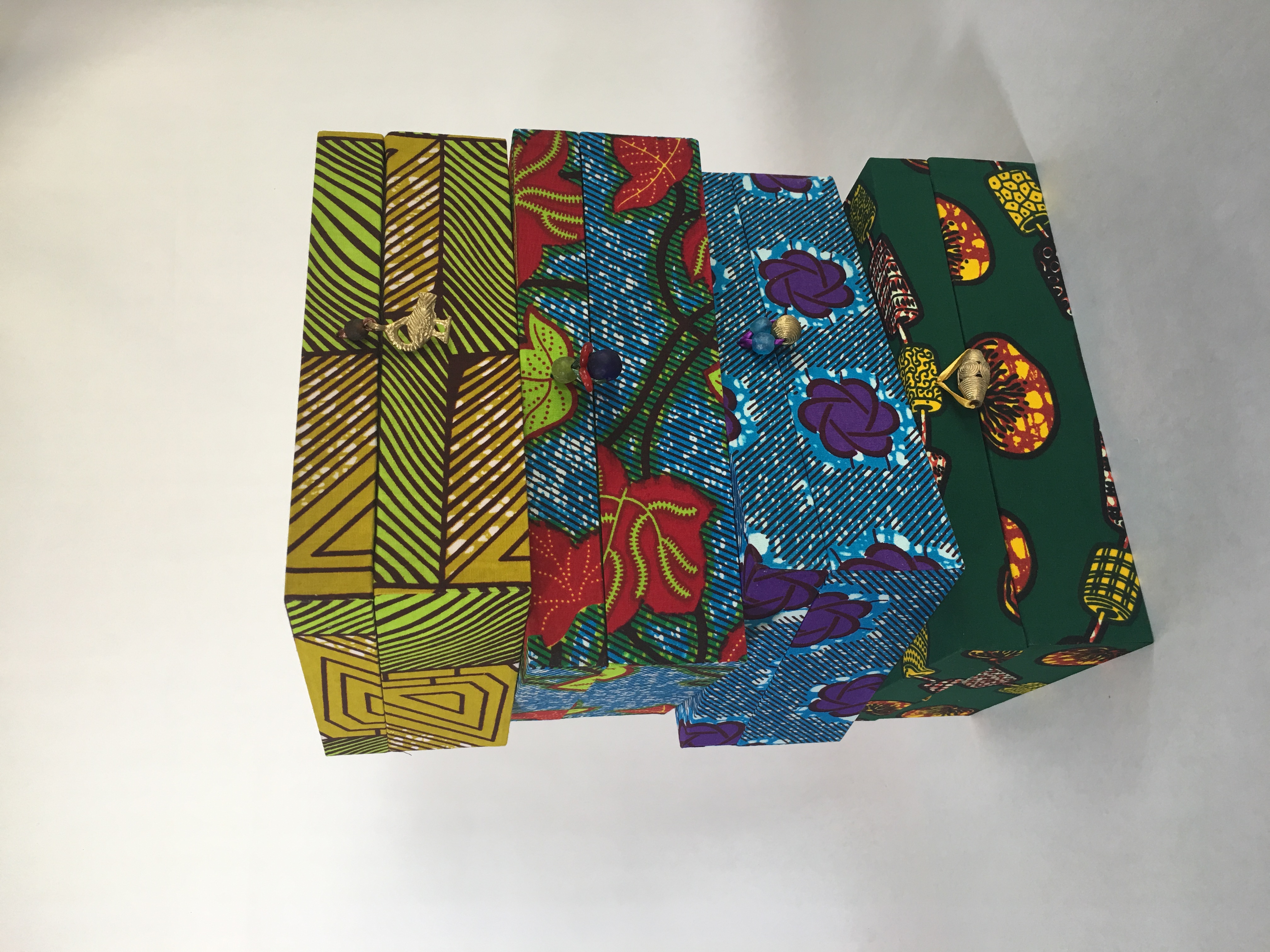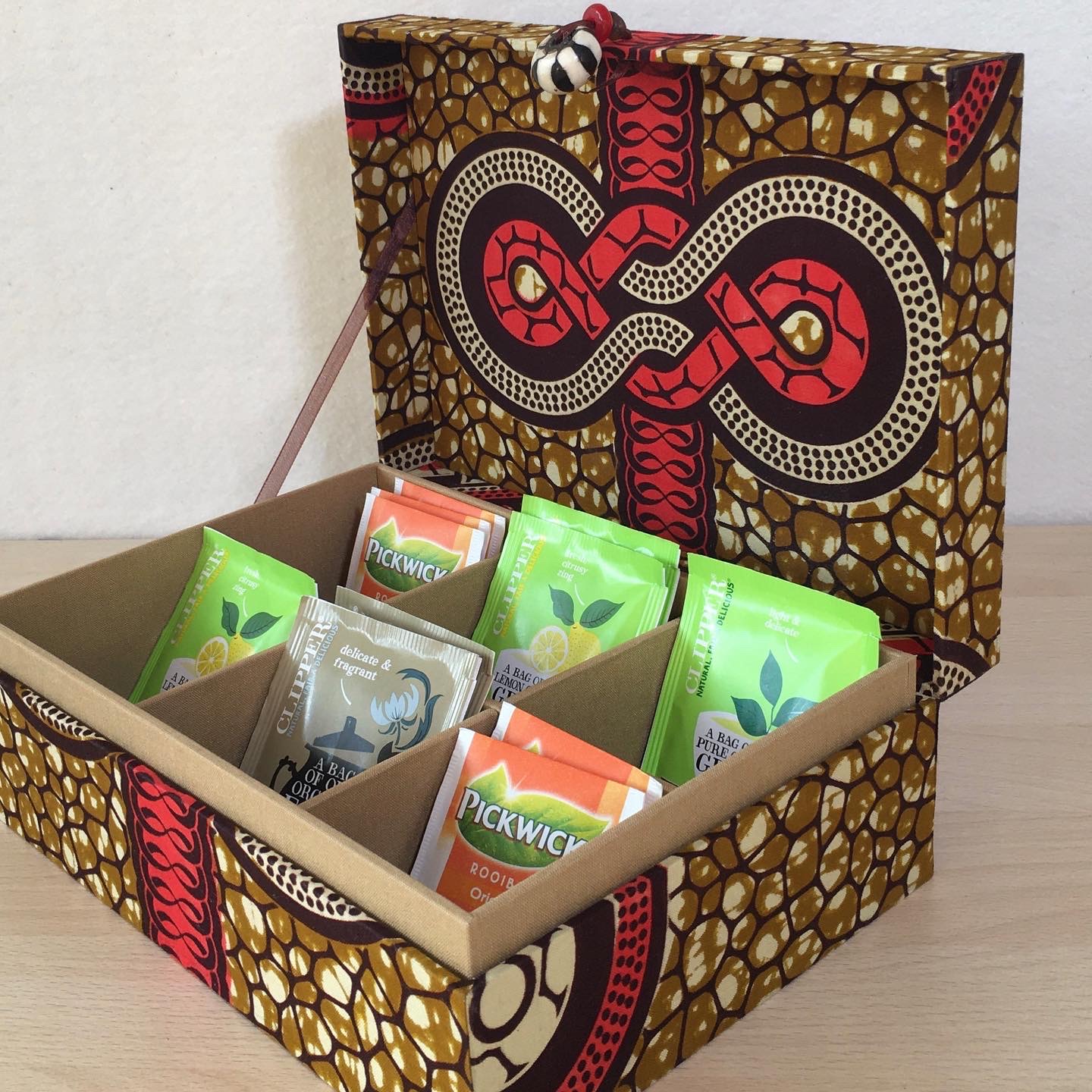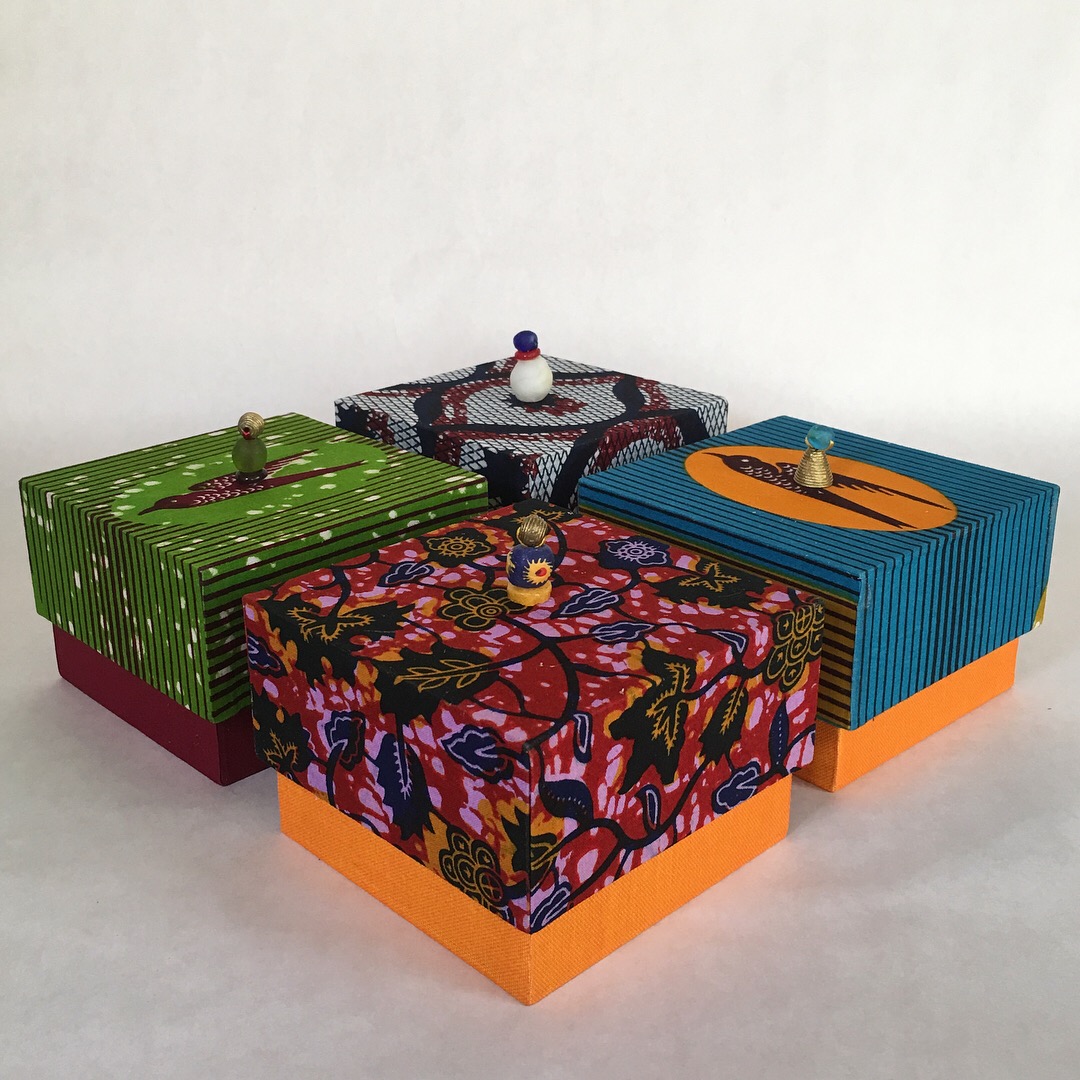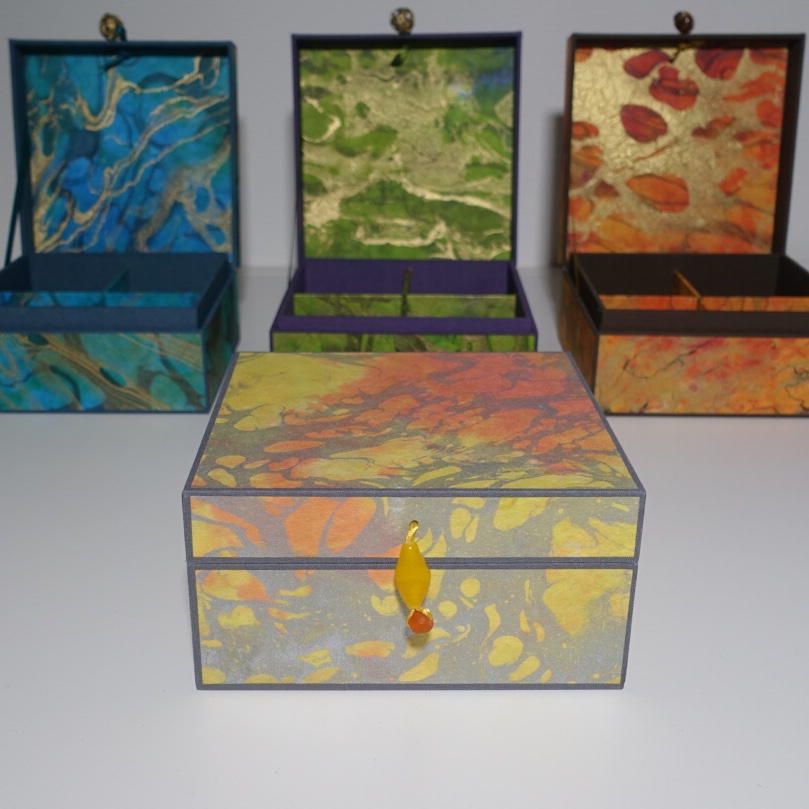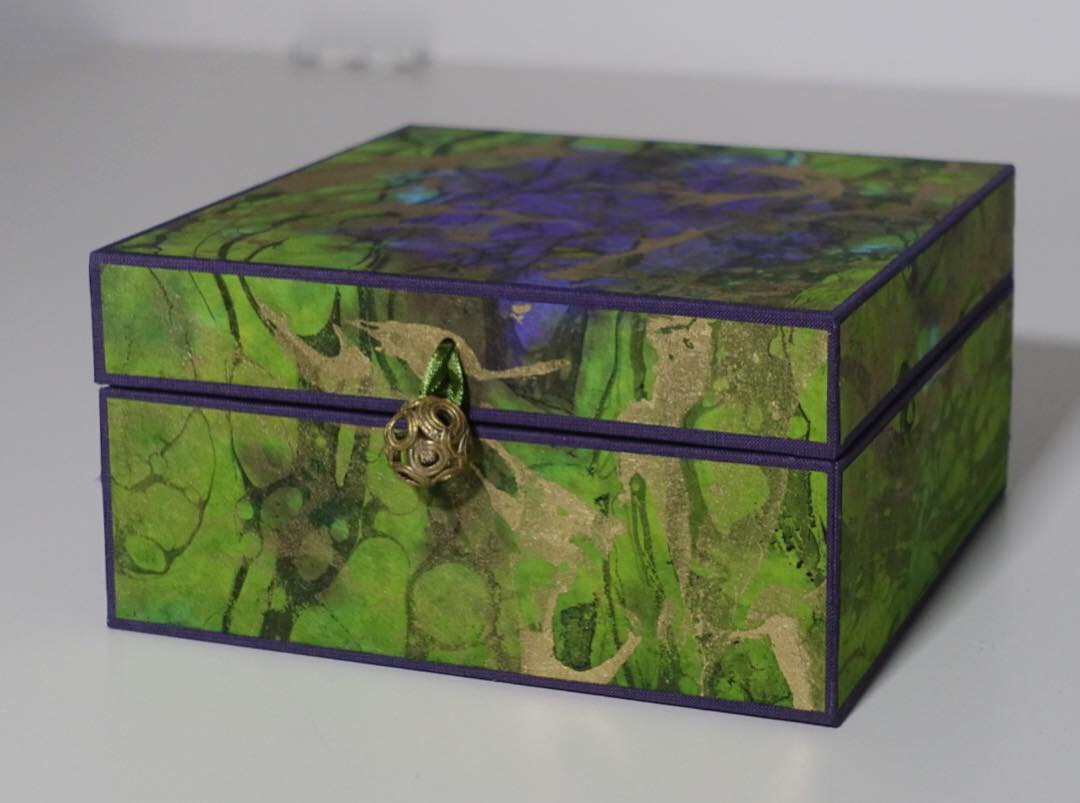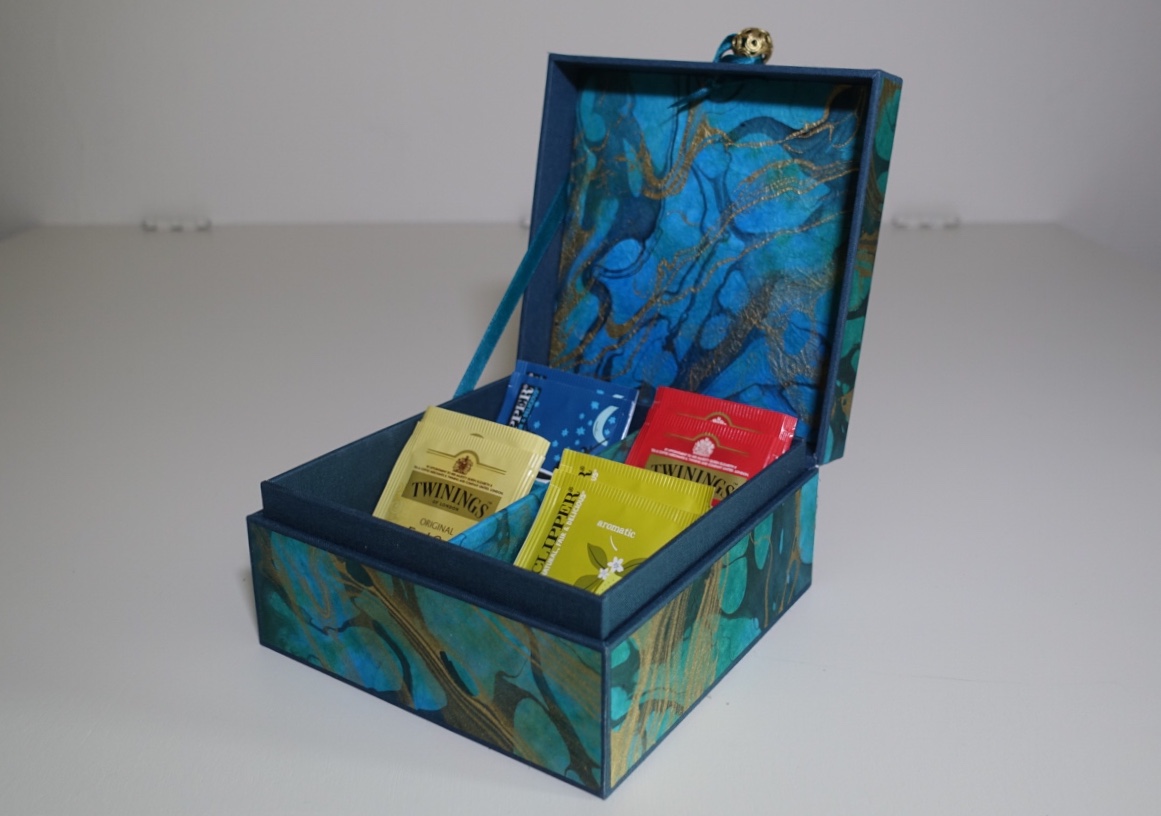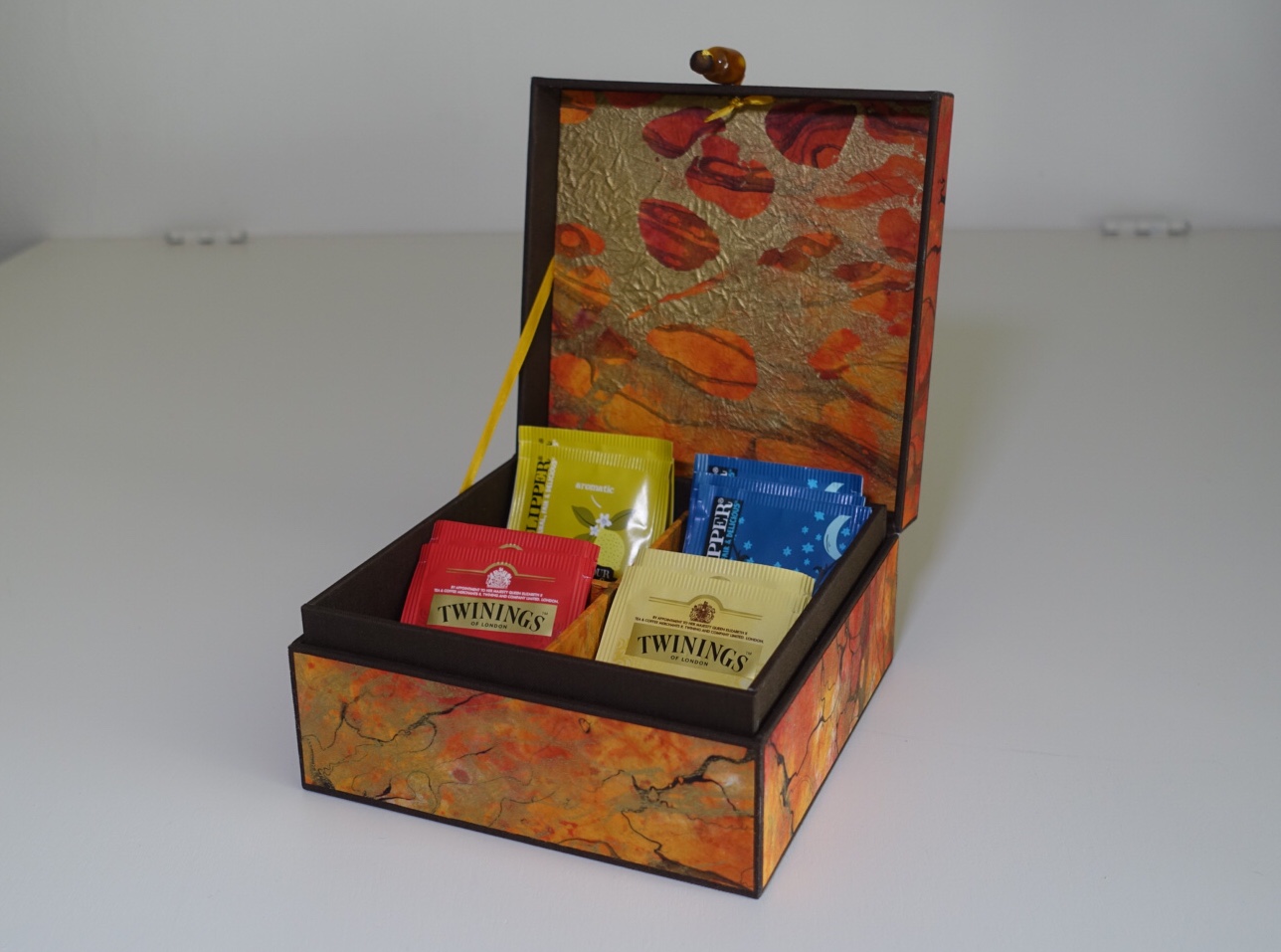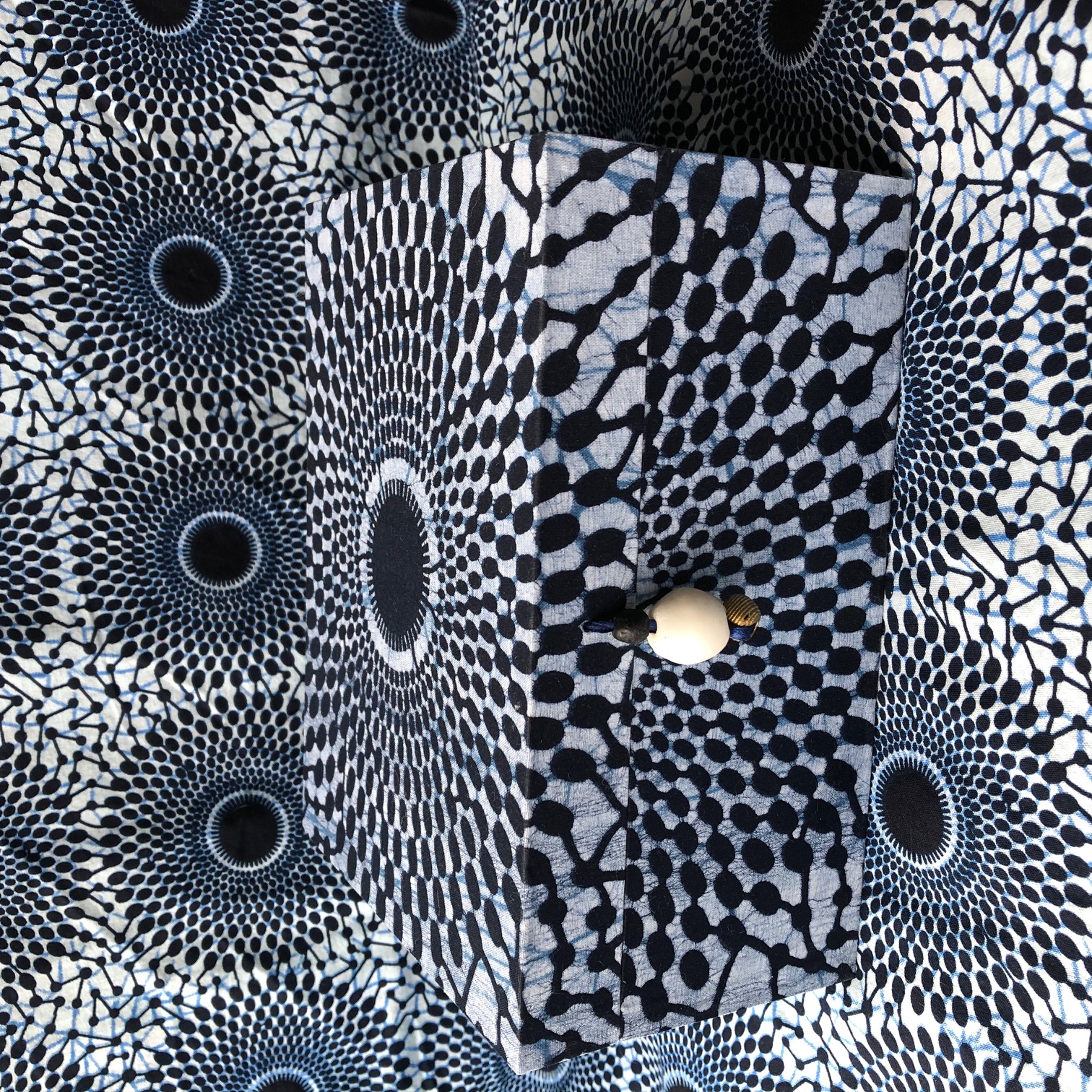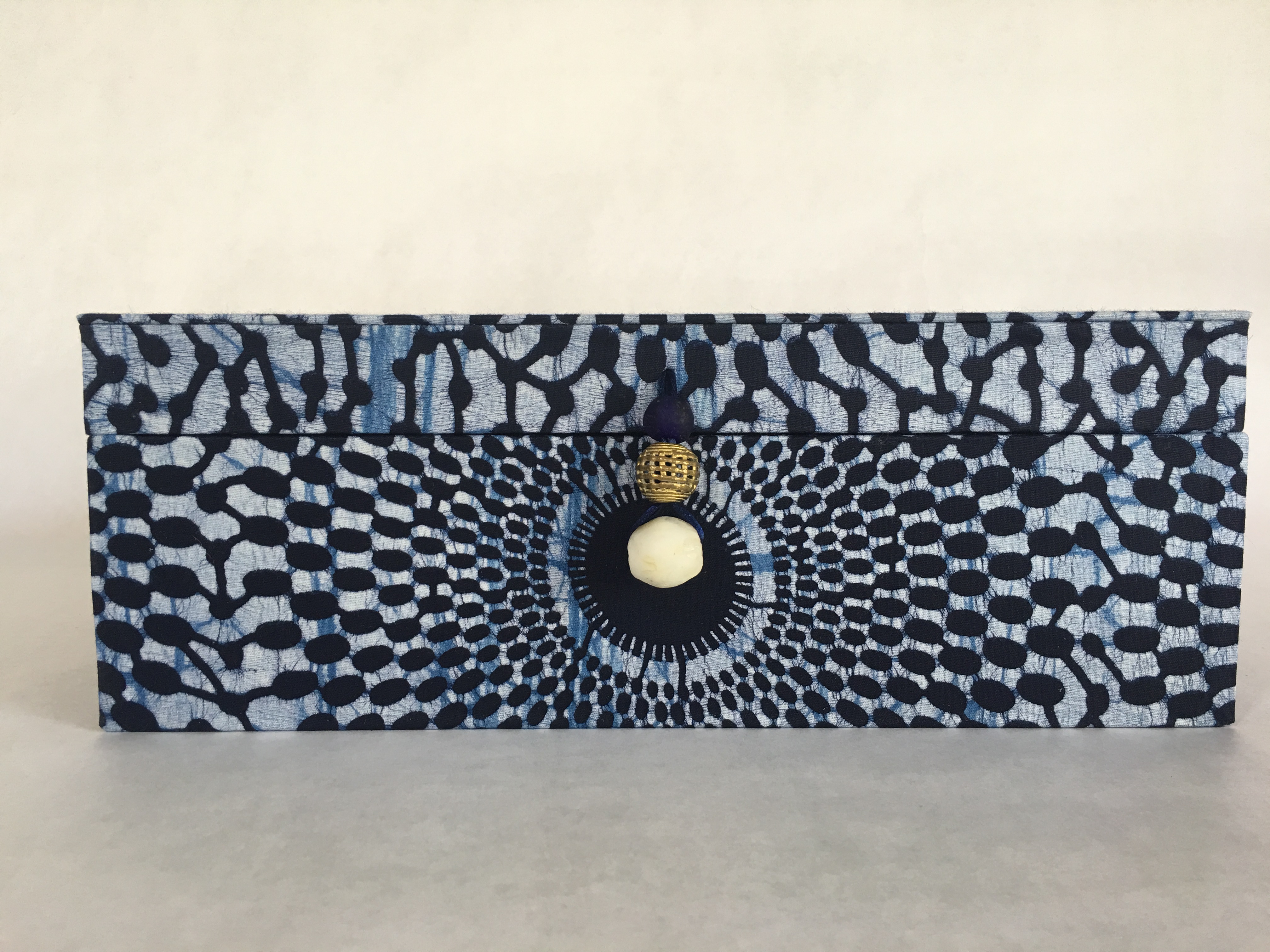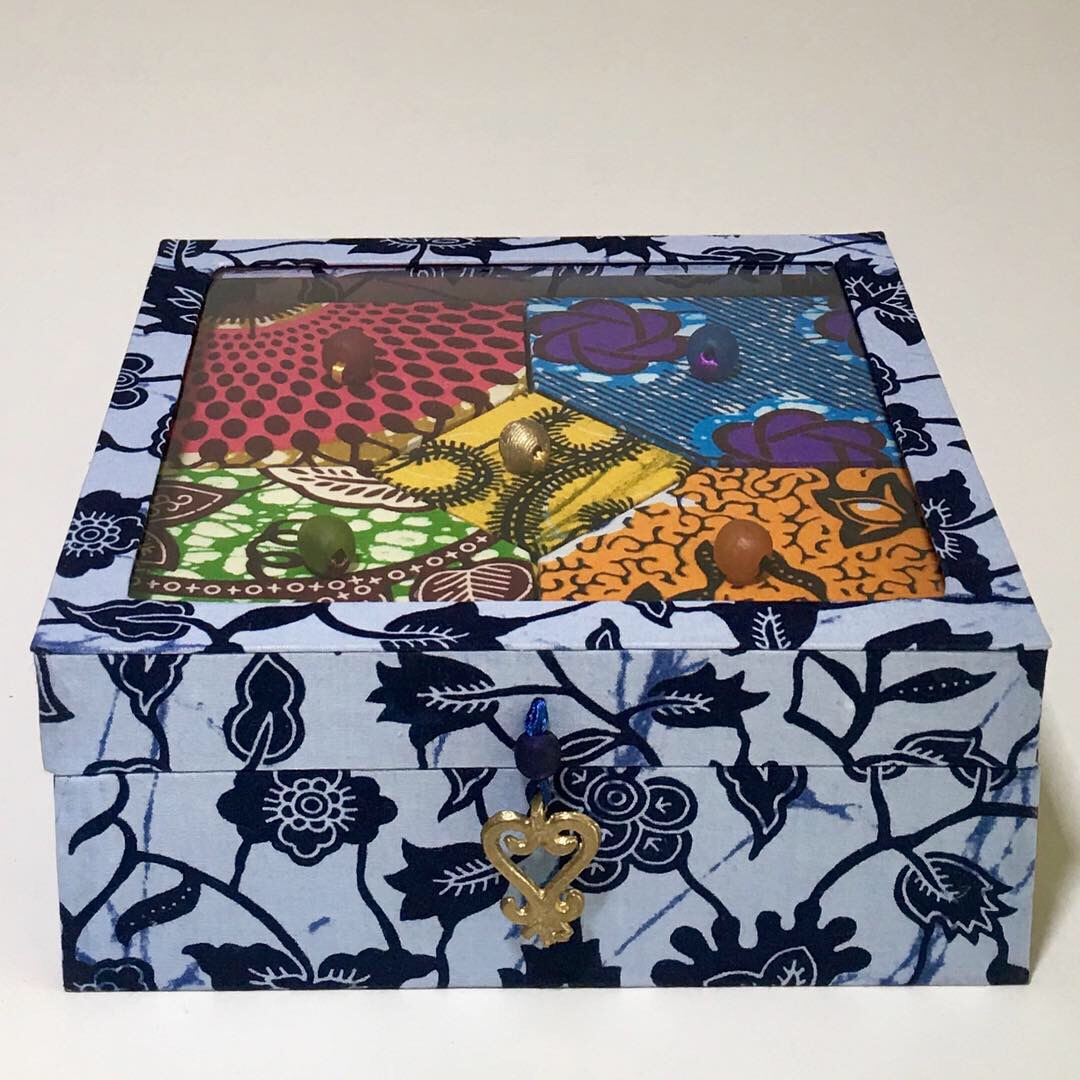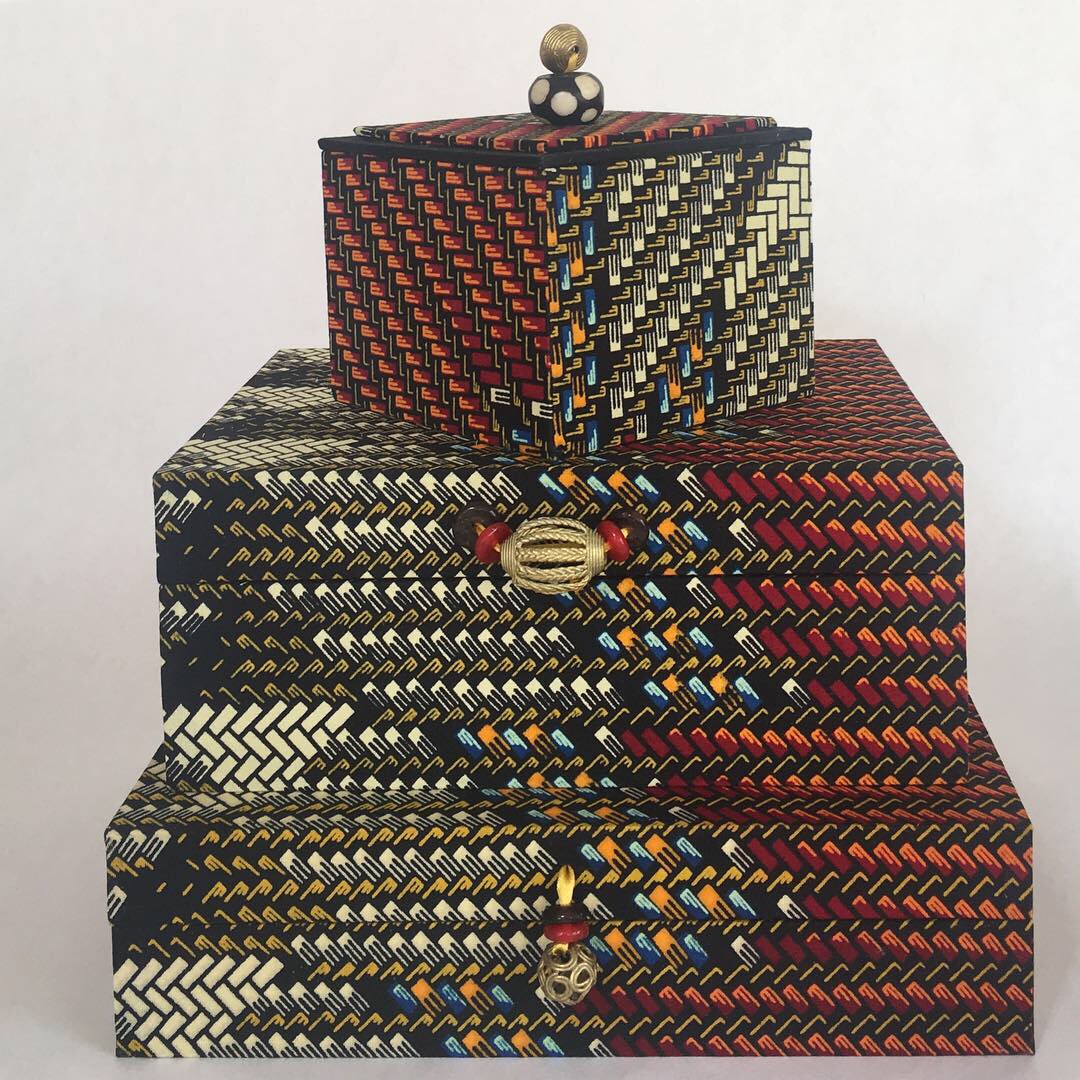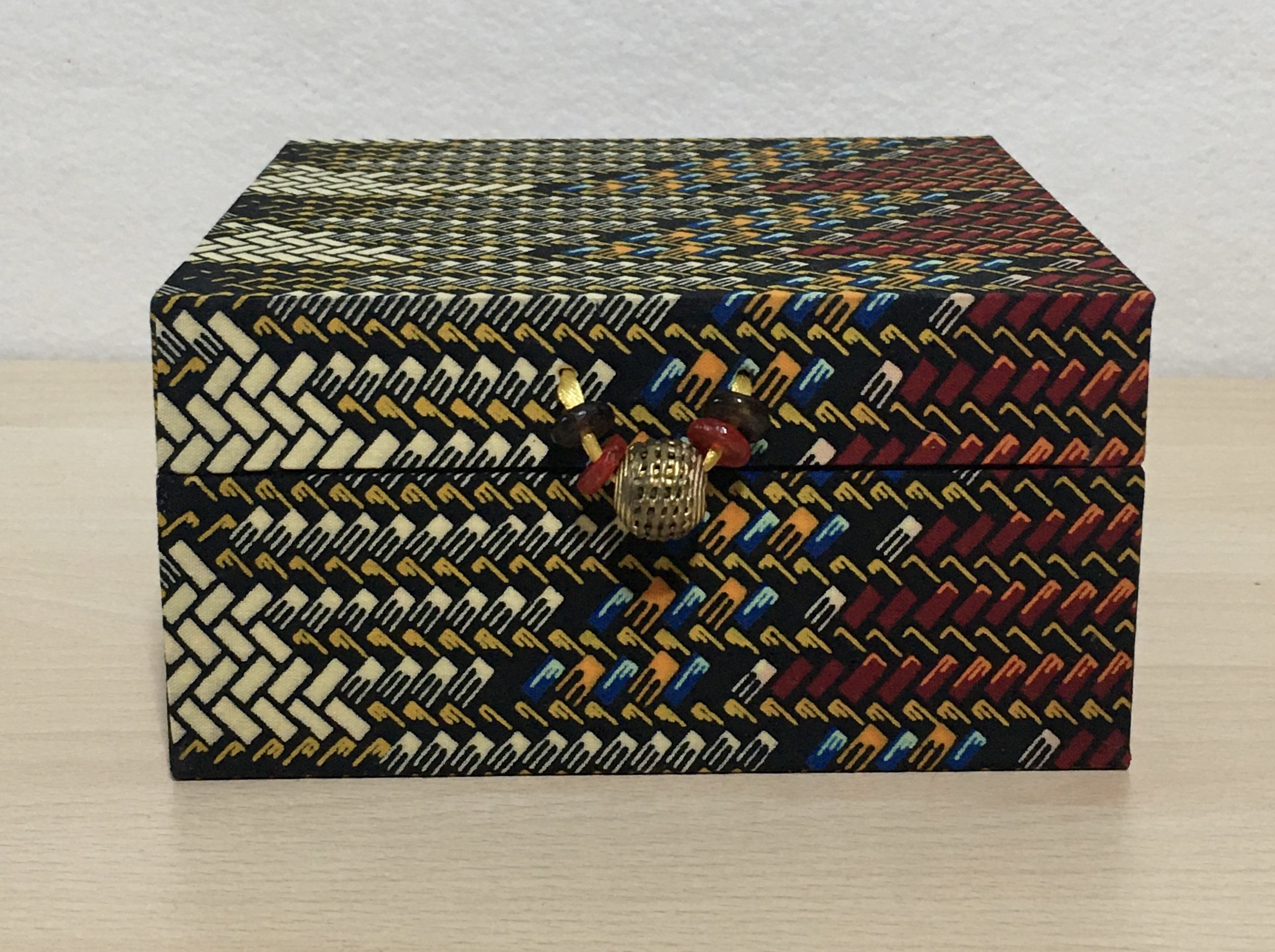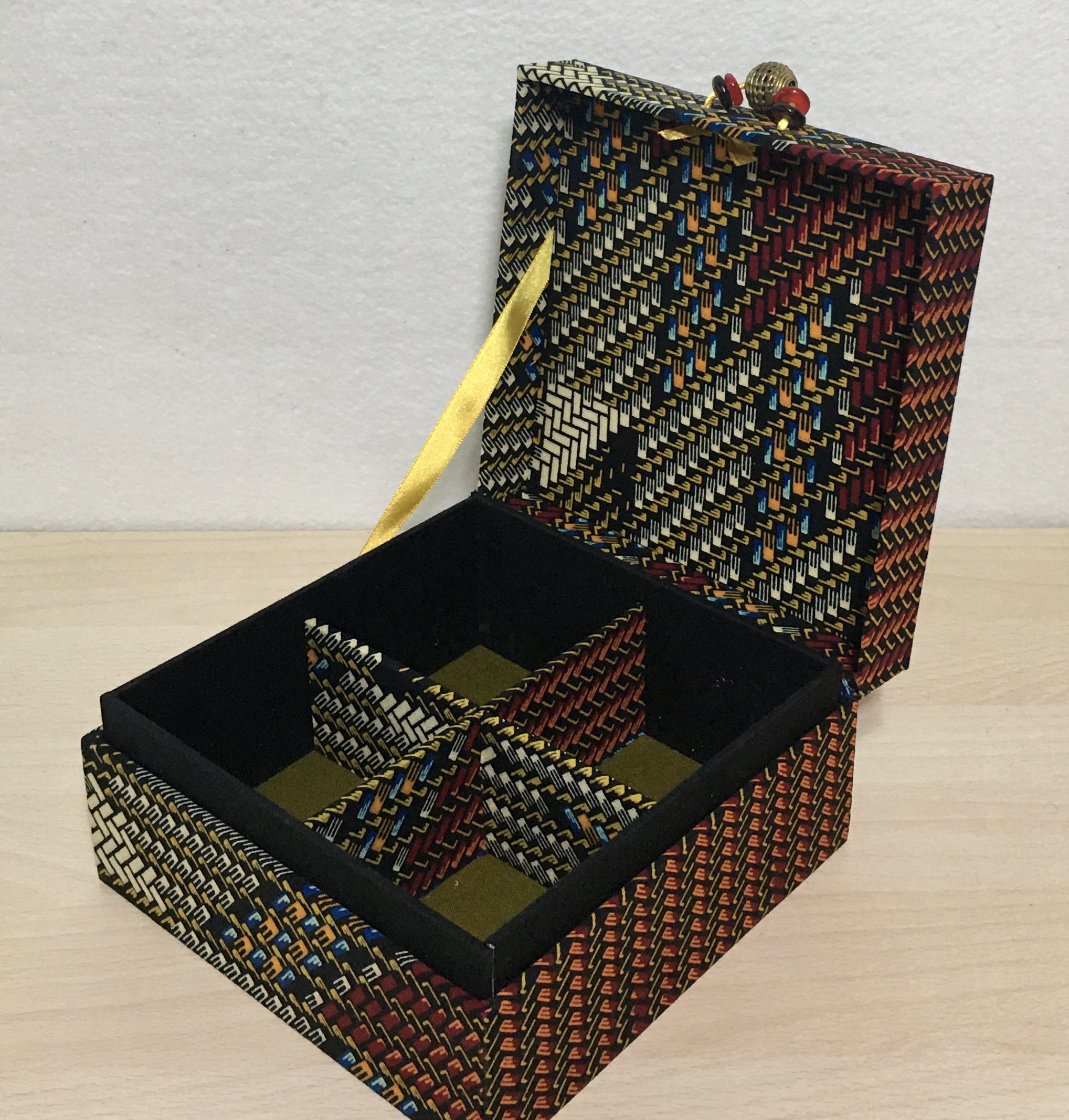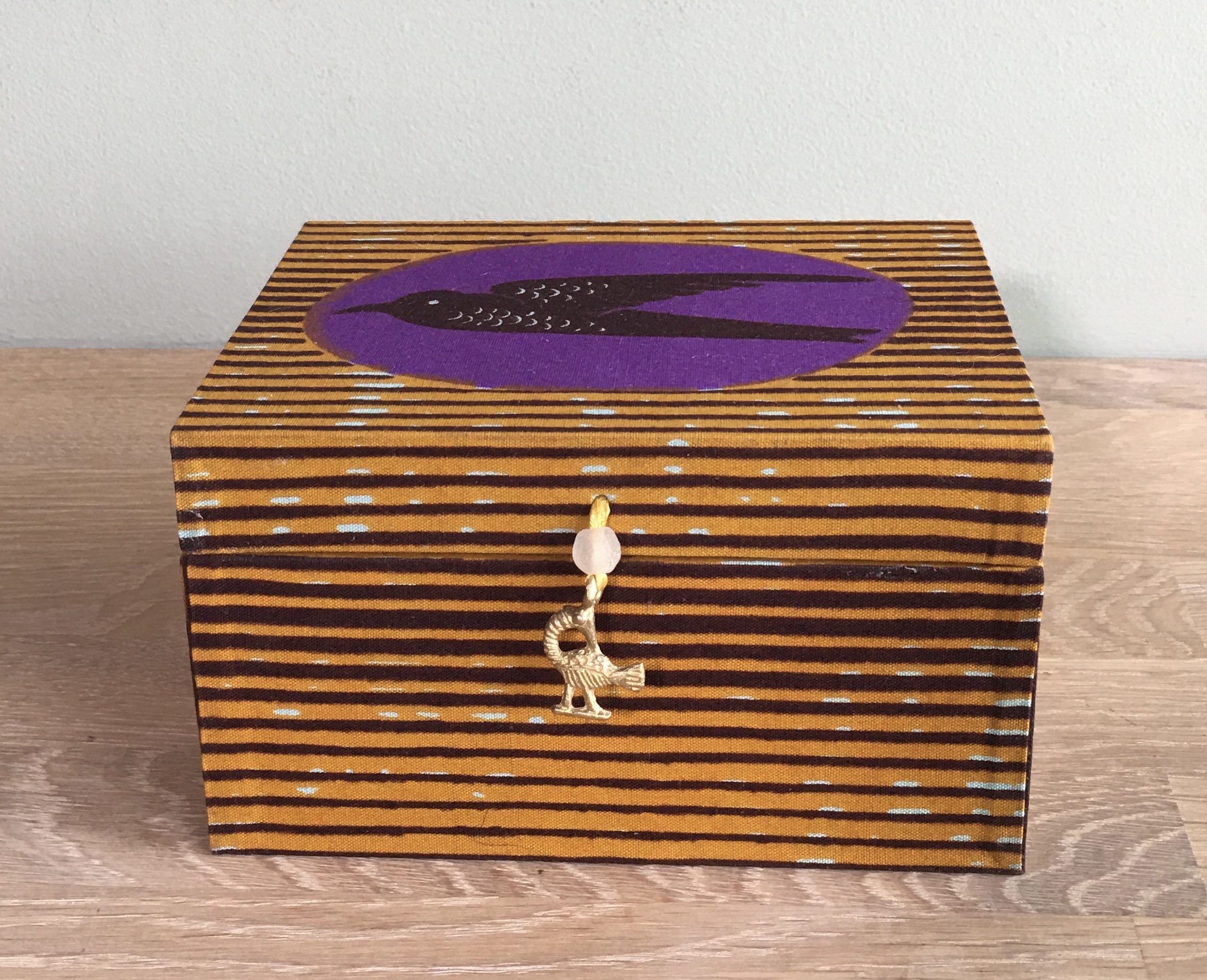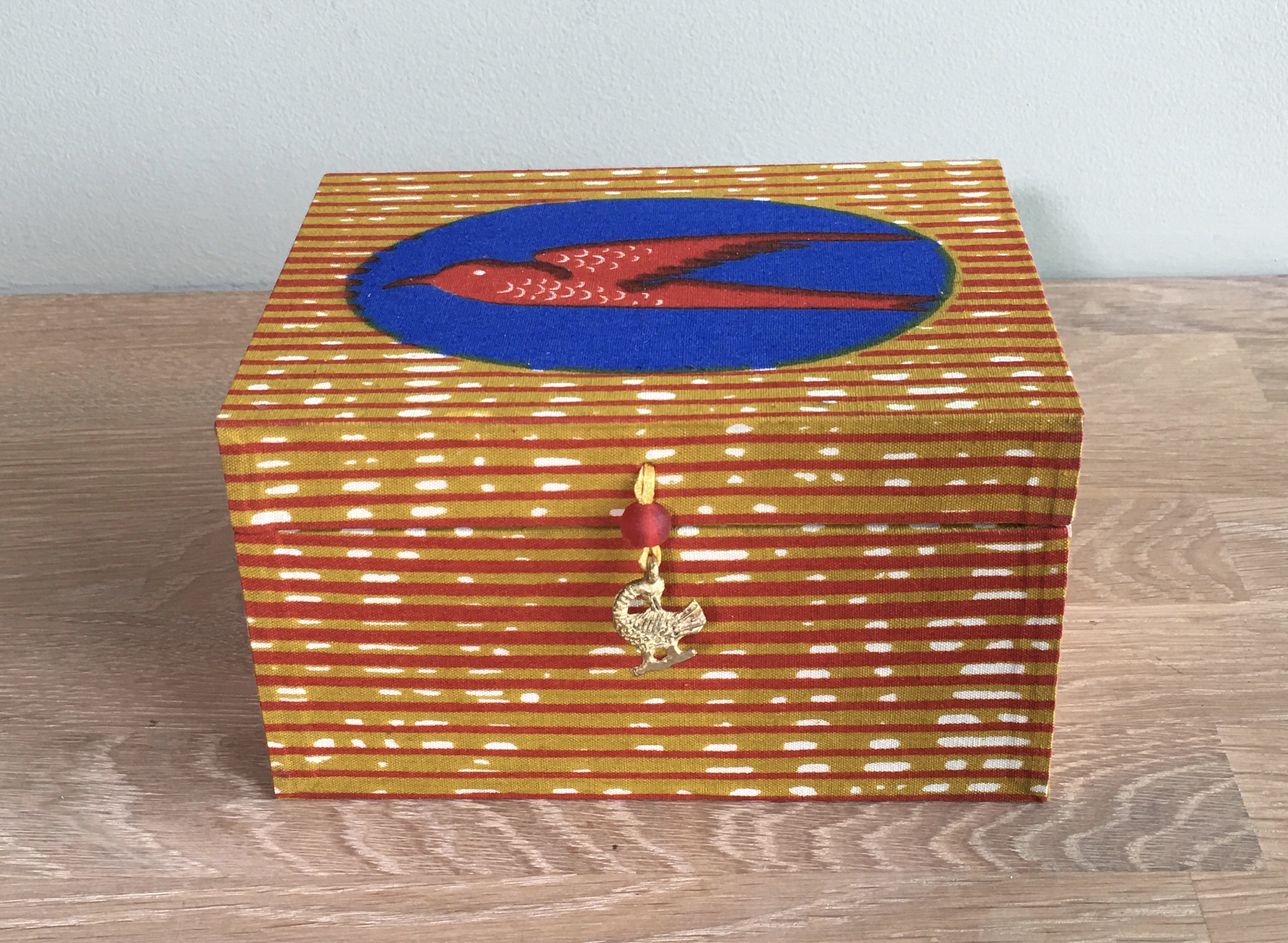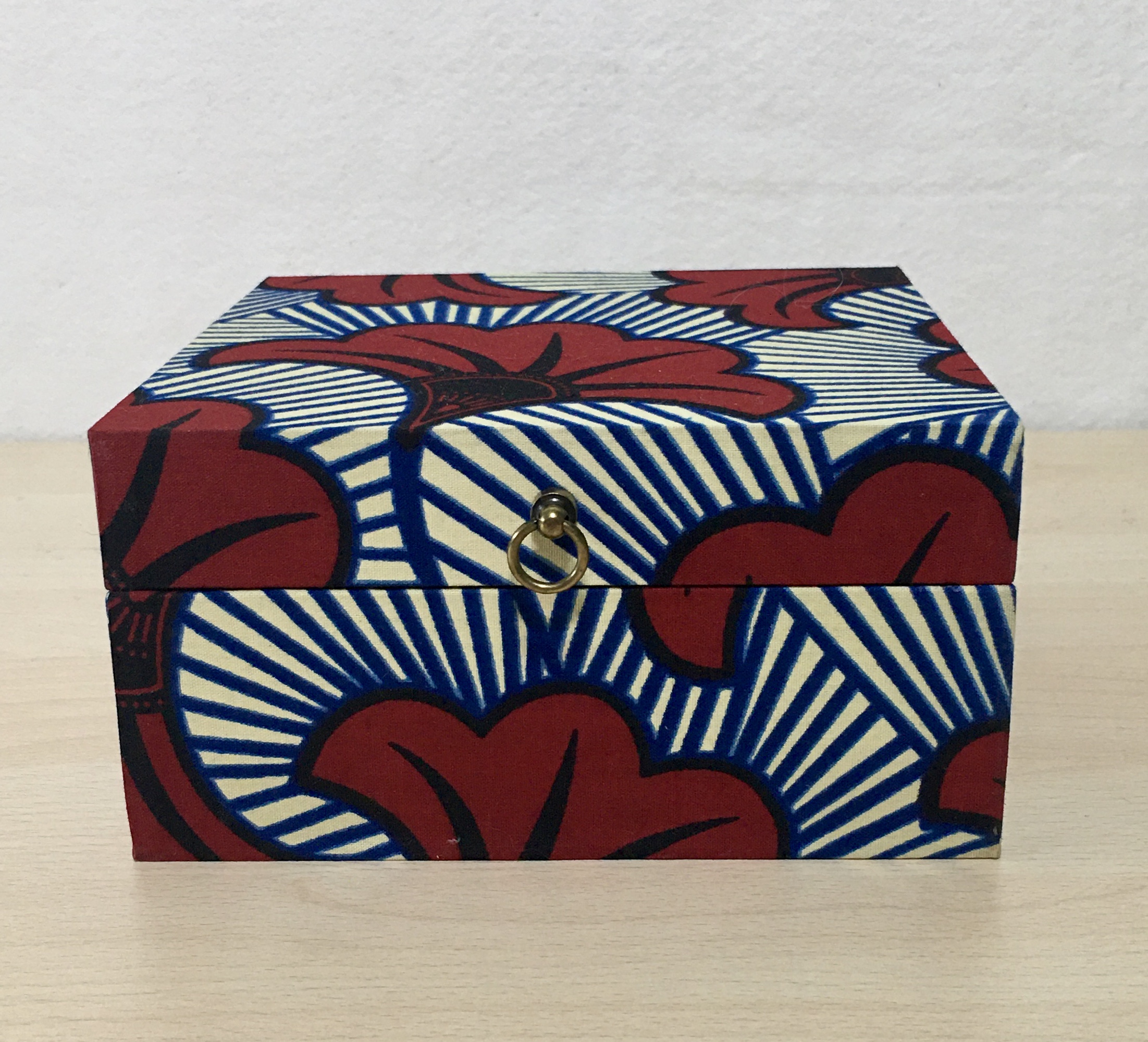 My journey with cartonnage started with my project, Gecko Boxes, which I launched while I was living in Singapore. Together with a friend I started giving workshops in the craft. The waiting list for these classes grew quickly as many people became eager to learn all about it. After conducting classes and creating communities in Singapore, Saigon, São Paulo, Santiago and Accra, I'm now back in my home country of The Netherlands. I'm thrilled to be using the many of the magnificent African fabrics, beautiful European papers and brilliant book cloths I've come across over the years to continue making boxes for my own purposes, commissions (email me!) and workshops, 20 years after I first started learning the craft.

Every box is a unique piece. They can be square or rectangular in shape and can be of any reasonable size. They can be used to decorate your home, to store your jewellery, tea bags, remote controls, photographs, your husband's cuff links, business cards, napkins, love letters and so on.

Would you like to learn this craft? Check out and subscribe to my YouTube channel for the basic instructions!